Welcome to this blog
The idea of proposing a tour with the Citroën Dyane at Normandy Pearl Coast and the D-day beaches has germinated for some years.
Once the professional obligations were completed, leaving Paris region was the promise of another quality of life.
We were attracted by Normandy seaside and we do not regret the choice of the Pearl Coast.
This idea of the tour in an old car took shape on the basis of two different tours:
One is centered on the D-day beaches (Sword beach), the second one offers an unusual visit of the Pearl Coast.
I propose a 3 hours ride from Ouistreham in the afternoon.
The car is a four seats and three adult passengers can take place.
I expect you between May and October.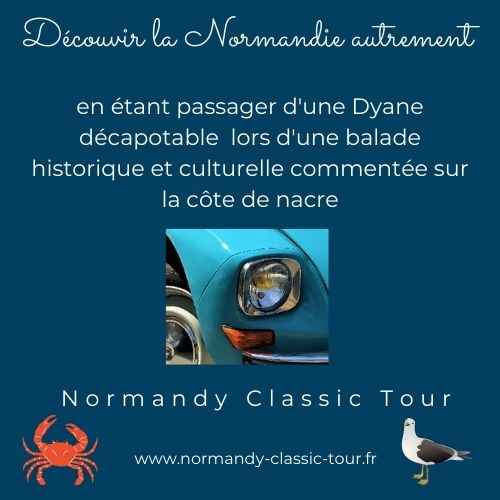 No comments
Leave a reply